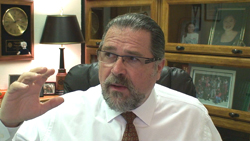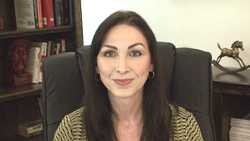 How Hypnotherapists Using 5-PATH® and Age Regression Work Can Help Clients Who Have Experienced Trauma
Happy Hypno–Friday! Meredith is back co-hosting another episode of Hypnosis Etc. on www.CalBanyan.com. Watch this latest hypnosis training episode and find the answers to this 5-PATHer's question, "If a hypnotherapist uses 5-PATH® Phase II's, hypnotic age regression, on clients who suffer from emotional, physical, sexual or verbal abuse, will these clients be traumatized again when they are taken back to the Initial Sensitizing Event (ISE)?"
We also talk about how using hypnotic age regression can uncover the initial cause of the traumatic event and can quickly neutralize the emotional trauma so that clients don't keep reliving these traumatic events. We cover important factors that should be considered before proceeding with hypnotherapy on traumatized or mentally ill clients, such as alignment of the treatment team and working with mental health and medical professionals.
Finally, we also share where you can get free hypnosis articles and videos about 5-PATH® and age progression and age regression work.
If you enjoy learning from these videos, we suggest that you tell your friends about this helpful resource for hypnotists and hypnotherapists around the world. Remember to check out our Hypnosis, Etc. page on Facebook, at http://www.facebook.com/hypnosisetc. Please "Like" it and get into the conversation.
Today's Discussion Points:
Will clients who suffer from emotional, physical, sexual or verbal abuse be traumatized again when you use 5-PATH® – Phase II, hypnotic age regression?
Hypnotic age regression work can uncover the true ISE, which may not be the "obvious" cause of the traumatic event.
How to quickly neutralize the emotional trauma so that clients don't keep reliving the traumatic events.
Importance of aligning the treatment / therapeutic team when using hypnosis on traumatized patients.
Why hypnosis is not recommended on patients with serious mental illness, such as schizophrenia.
How to inform the treatment / therapeutic team about the 5-PATH® process.
Hot Links: Links Mentioned in this Podcast, Etc.
Weekly Special:

For this week only! Save $600.00 when you sign up for the July 2012 NGH Approved Banyan Hypnosis Certification Super Course.
With this course, you get all of the NGH "Core Curriculum" plus 5-PATH® and 7th Path Self-Hypnosis®. This is what makes it the "super course!" Click here to learn more or to sign up.
Get Your Professional National Guild of Hypnotists Approved Hypnosis and Hypnotherapy Certification – Early registration discounts available.
Be a VIP – Keep in touch and get THE latest insider info about this program:

Also remember to stay in touch and on the inside by becoming part of our VIP Program, and by "Liking" our facebook page at www.facebook.com/hypnosisetc. By joining our free VIP Program you get instant access to the complete listing of all our free hypnosis training videos that you can watch any time.