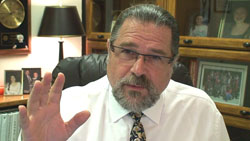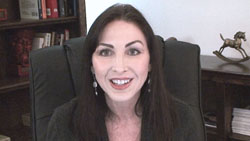 How to Deal With and Overcome Client Resistance to Hypnosis
Happy Hypno Friday! Meredith is back co-hosting another episode of Hypnosis Etc. on www.CalBanyan.com.Watch this latest episode and get the inside scoop on Meredith's upcoming talk, "Overcoming Client Resistance In and Out of Hypnosis," at the 2012 NGH Annual Convention in Marlborough, Massachusetts. I start off by announcing our new expansion of www.CalBanyan.com.
Click the "Play" button and Meredith shares valuable insider tips from her upcoming talk about "Overcoming Client Resistance", including the underlying causes and the tools and techniques that you need.
If you enjoy learning from these videos, we suggest that you tell your friends about this helpful resource for hypnotists and hypnotherapists around the world. Remember to check out our Hypnosis, Etc. page on Facebook, at www.facebook.com/hypnosisetc. Please "Like" it and get into the conversation.
Today's Discussion Points:
What "client resistance" really is.
What are the underlying causes of client resistance.
How to deal with client resistance to hypnosis when talking to and meeting with clients.
How 5-PATH® can help you overcome client resistance and make your client to be more compliant.
How clients can use self-hypnosis to rid themselves of fear and become less resistant to hypnosis.
Hot Links: Links Mentioned in this Podcast, Etc.
Weekly Special: Save 20% on 5-Path® 2.0 Hypnosis Training DVD Program – For a Limited Time Only!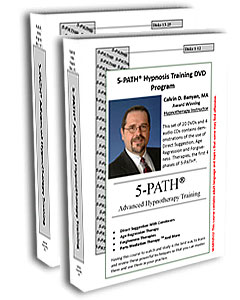 5-PATH® utilizes some of the most most powerful tools available to the professional hypnotherapist. Optional 5-PATH® available with this package – BECOME a 5-PATHer!
In this DVD program, you will learn how to use:
Forgiveness Therapies
Direct Suggestion with Convincers
Age Regression Therapy
Parts Meditation Therapy™ and More!
For this week only, get your 20% discount ($190.00 in Savings!) on 5-PATH® 2.0 Hypnosis Training DVD Program. Click here to learn more or to purchase.
Get Your Professional National Guild of Hypnotists Approved Hypnosis and Hypnotherapy Certification – Early registration discounts available.
Be a VIP – Keep in touch and get THE latest insider info about this program:

Also remember to stay in touch and on the inside by becoming part of our VIP Program, and by "Liking" our facebook page at www.facebook.com/hypnosisetc. By joining our free VIP Program you get instant access to the complete listing of all our free hypnosis training videos that you can watch any time.