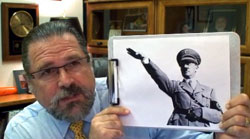 Old News? UFOs, the Pope and Hitler? AND the 3 "Critical Factors" of the Mind
Happy Hypno-Friday everyone! I'm back with the latest free, fun and information packed hypnosis training video on www.CalBanyan.com.
Meredith will be back with four new episodes starting next week. In the meantime, I'm going to talk about UFOs, the Pope and even Adolf Hitler and from a hypnotic perspective.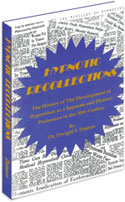 Oh, speaking of interesting topics in hypnosis, check out the book, Hypnotic Recollections by Dr. Dwight Damon. Here is what Celeste Hackett, CH, CPHI, says about this book, "I swear I LOVE THIS BOOK. Among other stuff, it answers a lot of questions for me that I have been wondering about in regards to the history of hypnosis in America after WW2 and famous hypnotists that I have heard of.".
Links to my sources: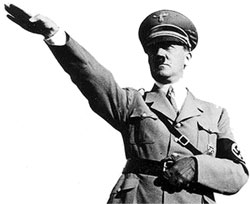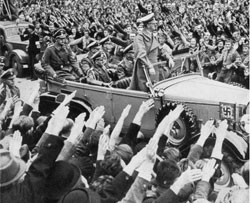 Hitler the Hypnotist?

Become a member of our Facebook page at www.Facebook.com/hypnosisetc! You'll get the "inside scoop" on different things from the show, and more!
Did you know that we have some more great free resources for hypnotists? We run a few really great Yahoo Groups where hypnotists share information with each other.
Check out these groups:
Get Your Professional National Guild of Hypnotists Approved Hypnosis and Hypnotherapy Certification Here
Here are some more links related to the show:
Keep in touch and get THE latest insider info about this program:

Get instant access
to 240+ of my hypnosis
training programs free!