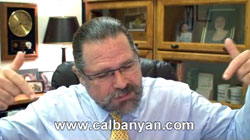 What is Forensic Hypnosis and How Does it Compare to What We Do?
Happy Hypno-Friday everyone! Welcome to the latest free, fun and information packed hypnosis training video on www.CalBanyan.com.
Are you ready for an all Cal episode? That's right, Elronn and Meredith couldn't make it in for this episode, so I decided to record a couple for you myself. That is a "side effect" of our hypnosis training… too many clients!
I can't believe that I have been doing this podcast for 5 years. I haven't done it alone though. I will take this time to thank all the co hosts I have had over the years. Thank you Meredith, Elronn, Celeste, Maureen and anyone I have missed. I also want to thank some of my guests. Thank you Dr. Damon, Roy Hunter, James Ramey and again, anyone else who has made this the award winning hypnosis training program that it is.
Speaking of Dr. Damon, he has informed me that it's not too late to sign up to be a presenter for next year's NGH convention. Go to www.NGH.net for more information.
Here is what I talk about in this week's episode:
What is forensic hypnosis?
How does forensic hypnosis differ from clinical hypnosis and hypnotherapy?

Become a member of our Facebook page at www.Facebook.com/hypnosisetc! You'll get the "inside scoop" on different things from the show, and more!
Did you know that we have some more great free resources for hypnotists? We run a few Yahoo Groups where hypnotists share information with each other.
Check out these groups:
Get Your Professional National Guild of Hypnotists Approved Hypnosis and Hypnotherapy Certification Here
Here are some more links related to the show:
Keep in touch and get THE latest insider info about this program:

Get instant access
to 200+ of my hypnosis
training programs free!