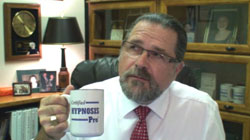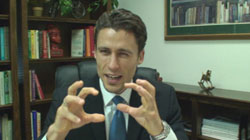 Should Hypnotists Quote a Success Rate? What Makes a Hypnosis Trainer Good?
Here we go again with another fun, free and controversial hypnosis training video here on www.CalBanyan.com. Tell your friends!
Do you want some more controversy for this week's episode of Cal Banyan's Hypnosis Etc.? I hope so, because we have some for you. We just aren't afraid to share our opinions on the hypnosis profession. If you are as passionate about this as we are, then you probably have an opinion too. You should leave a comment below to let us know.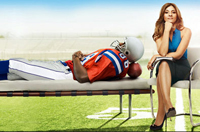 I came across a television show recently that depicts hypnosis and hypnotherapy in a positive way. Can you believe it? This show is called Necessary Roughness; it's on the USA network. You can see the details of the show here. In this episode, I talk about what I think of the show. Have you seen it? What do you think so far?

NEW Hypnosis Book – Hypnotic Recollections by Dr. Dwight Damon
The history of the development of hypnotism as a separate and distinct profession in the 20th century. Here is your chance to get this brand new book on some of the foundation of hypnosis.
Here are some of the controversial hypnosis topics we discuss:
What should you say when a client asks about success rates?
What do we think of other professionals who quote success rates?
What is a good number of sessions that a hypnotist should conduct before teaching others to become hypnotists?

Become a member of our Facebook page at www.Facebook.com/hypnosisetc! Become a member of our Facebook page at www.Facebook.com/hypnosisetc! You'll get the "inside scoop" on different things from the show, and more!
Check out some of the podcast's my daughter Kelsey did with me:
REMEMBER: National Guild of Hypnotist's Solid Gold Weekend is going to be in Anaheim California, February 25 and 26, 2012! Start making your plans now.

I am going to be presenting, but, I have not yet decided on a topic idea. If you would like to suggest one, post a comment below.
To find out more information about the National Guild of Hypnotists' Solid Gold Weekend, click here.
Get Your Professional National Guild of Hypnotists Approved Hypnosis and Hypnotherapy Certification Here
Here are some more links related to the show:
Keep in touch and get THE latest insider info about this program:

Get instant access
to 200+ of my hypnosis
training programs free!