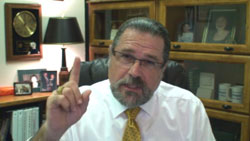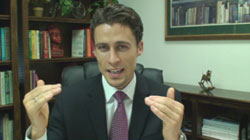 Is there a Hypnotized Feeling? Are Children Always In Hypnosis? Does Alpha Brain Waves Equal Hypnosis?
Happy Hypno-Friday everyone! Welcome to the latest free hypnosis training video here on www.CalBanyan.com.
In this week's episode of Cal Banyan's Hypnosis Etc., Elronn and I express our opinions on a few topics that you might consider to be controversial. I believe it's a healthy discussion, let's continue that discussion in the comments below!
But, before we get on with the show, I want to congratulate my daughter, Kelsey (a former co-host of Hypnosis, Etc.) and her new husband, Dave! They just got married this last weekend in Chicago. I was there of course, to give the bride away. Here are some photos from that special day.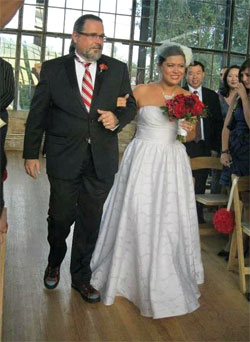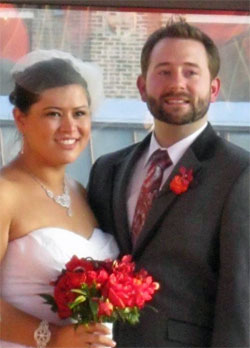 Here are some of the topics we discuss:
Is there a hypnotized feeling?
How do you deal with clients who didn't feel hypnotized?
What do you think about the idea that hypnosis causes alpha brain waves?
Why are children highly suggestible?
REMEMBER: National Guild of Hypnotist's Solid Gold Weekend is going to be in Anaheim California, February 25 and 26, 2012! Start making your plans now.

I am going to be presenting, but, I have not yet decided on a topic idea. If you would like to suggest one, post a comment below.
To find out more information about the National Guild of Hypnotists' Solid Gold Weekend, click here.
Get Your Professional National Guild of Hypnotists Approved Hypnosis and Hypnotherapy Certification Here
Here are some more links related to the show:
Keep in touch and get THE latest insider info about this program:

Become a member of our Facebook page at www.Facebook.com/hypnosisetc! You'll get the "inside scoop" on different things from the show, and more!

Get instant access
to 200+ of my hypnosis
training programs free!