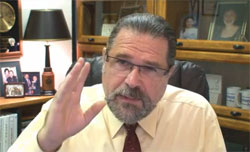 Q & A with Cal: Grief, Hallucinations During Age Regression and More!
Yes, it is hypnosis training time again with another free hypnosis training video on www.CalBanyan.com.
In this week's episode of Cal Banyan's Hypnosis Etc., I answer more of your hypnosis questions. Having trouble with age regression? Maybe you aren't sure if a certain hypnotherapy technique is right for your client. Just ask me and I will give you my expert opinion.
It's another Cal only video but it's the last one in this series. I know that news may make you feel a little sad, even depressed. That is okay though, you are experiencing normal healthy depression. You may feel bad but don't distract yourself with something else, you can find out more about this cycle in my book; The Secret Language of Feelings. 🙂
Here are some of your hypnosis questions:
How to get people to ask you about hypnosis and hypnotherapy.
Is hypnotherapy appropriate for "prolonged" grief?
Does the client need to hallucinate or revivify the event in order for age regression to be successful?
And More!
Upcoming Hypnosis & Hypnotherapy Certification Courses – Register Early for Substantial Discounts:
Here are some more links related to the show:

Keep in touch and get THE latest insider info about this program:
Become a member of our Facebook page at www.Facebook.com/hypnosisetc! You'll get the "inside scoop" on different things from the show, and more!

Get instant access
to 150+ of my hypnosis
training programs free!