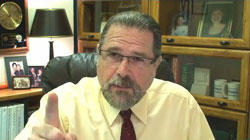 Why Bad News in the World of Hypnosis is Not Hypno-Armageddon
Happy Hypno-Friday everyone! I am back with another free hypnosis training video here on www.CalBanyan.com.
Since the last few episodes were Elronn only, how about some Cal only episodes! That's right, I am back and since I know you missed me I am going to give you my full attention. In this episode of Cal Banyan's Hypnosis Etc., I discuss some recent bad press that the hypnosis profession has received and why hypnotists shouldn't worry when this happens.
NOTE: I got mixed up on the dates of the current certification course and when this video would be published. In this video, I say that the class starts on the following Monday, which is incorrect. The class as of the publication of this video started on Monday, a few days ago, so you can't get into the current class. But, the next class is coming up in November! And of course, the Week of Power Advanced Course for already certified hypnotists and hypnotherapists is coming in August at the NGH convention. Okay, now on with the show!
Here are the hypnosis topics I discuss in this video:
Did hypnosis cause a person to commit suicide?
Does hypnosis cause someone to go crazy?
Should hypnotists worry when the hypnosis and hypnotherapy profession gets some bad press?
And More!
Here are some more links related to the show:
Upcoming Hypnosis & Hypnotherapy Certification Courses – Register Early for Substantial Discounts:

Keep in touch and get THE latest insider info about this program:
Become a member of our Facebook page at www.Facebook.com/hypnosisetc! You'll get the "inside scoop" on different things from the show, and more!

Get instant access
to 150+ of my hypnosis
training programs free!