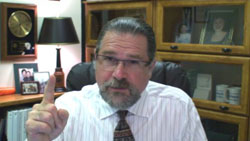 Simple Ways to Vastly Improve the Hypnosis Profession – Part 3
Happy hypno Friday everyone! Do you know what that means? That's right, another free hypnosis training video on www.CalBanyan.com.
This is the last Cal only episode of Cal Banyan's Hypnosis Etc., well, not for eternity, just for this series. I will be back next week with a co-host, so remember to come back next Friday to see who it is.
In this week's episode, I will wrap up telling you about some simple ways that we can vastly improve the hypnosis and hypnotherapy profession (Part 1 & Part 2).
Oh, and before I get started with the video, I want to thank everyone who was on the teleseminar on Tuesday and especially, those who asked questions and commented on their success with 5-PATH®. Here is a link to the recording. If you listen all the way to the end, you get some valuable bonuses!
Here are more ways we can improve the hypnosis profession:
Hypnotists can do everything right and still fail. Never underestimate the power of Secondary Gain.
Make sure all hypnotists know how to use and teach self hypnosis.
And More.
Here are some more links related to the show:
Upcoming Hypnosis & Hypnotherapy Certification Courses – Register Early for Substantial Discounts:

Keep in touch and get THE latest insider info about this program:
Become a member of our Facebook page at www.Facebook.com/hypnosisetc! You'll get the "inside scoop" on different things from the show, and more!