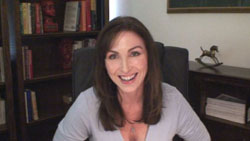 Using The Time Tunneling Technique for Age Progression
Happy Hypno Friday everybody! You might guess that means another free hypnosis training video here on www.CalBanyan.com and you would be right.
In this week's episode, Meredith and I discuss the Time Tunneling Technique and more specifically, using it in your hypnotic age PROgression therapy sessions. That's where we use hypnosis to "time travel" into their successful future. As long as the client gets up to 88 miles per hour and we have 1.21 gigawatts of hypnosis training power, everything works! Well, maybe it's not actually time travel but from the perception of the client, it's the probable future. You see, the Time Tunneling Technique is like an Einstein-Rosen Bridge; a hypno worm hole! Well… just watch the video, it will make more sense. 🙂
Here are some of the topics we discuss and questions we answer:
Here are some past podcasts that we mentioned in this episode:
Here are some more links related to the show:
Upcoming Hypnosis & Hypnotherapy Certification Courses – Register Early for Substantial Discounts:

Get instant access
to 150+ of my hypnosis
training programs free!
Keep in touch and get THE latest insider info about this program: