NEWS FLASH: Man oh man, have we been busy. We just added over 50 new hypnosis books to our store.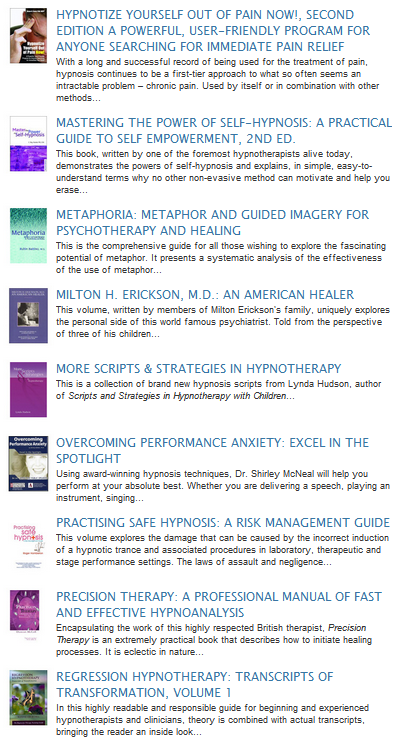 Click on the link above or on any of the books and you'll go right to the hypnosis books area on the site.
By the way, when you go to www.Hypnosis.ORG, if you haven't already done so, make sure you check out the video on how to do rapid inductions. It is free.