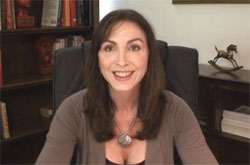 Why Are Mothers One of the Main Focuses of Age Regression? And More!
Happy Hypno Friday everyone! How about another free hypnosis training video here on www.CalBanyan.com. Yeah, I thought you'd like that!
In this week's episode, we welcome Meredith back to discuss hypnosis and moms. Since it's Mother's Day this Sunday, I figured that we can let mom off the hook for all our problems. Of course, it's all with a hypnosis twist so watch the video and leave a comment below.
Here are some of the topics we discuss:
Why does mom get most of the "blame" from psychologists?

When do most ISE's (Initial Sensitizing Events) occur?

Is there still an ISE if the child was raised "perfectly"?

How does Meredith feel about touching clients?
Here are some more links related to the show:
Upcoming Hypnosis & Hypnotherapy Certification Courses – Register Early for Substantial Discounts:

Get instant access
to 150+ of my hypnosis
training programs free!
Keep in touch and get THE latest insider info about this program:
Become a member of our Facebook page at www.Facebook.com/hypnosisetc! You'll get the "inside scoop" on different things from the show, and more!