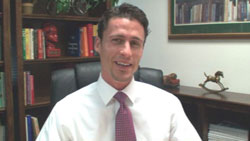 Overweight Hypnotists Who Work on Weight Loss, Touching Clients and More!
Controversial topics have proven to be very popular, so Elronn and I will continue to bring them to you here. Here's another free hypnosis training video on www.CalBanyan.com with a controversial twist.
In this episode of Cal Banyan's Hypnosis Etc., Elronn and I continue to give our opinions. Do you agree or disagree? Leave a comment below and let us know.
Here are some of the topics we discuss:
Should hypnotists who are obese, see clients who want to work on weight loss?

When, and should you ever touch clients during a hypnosis session?
Here are some more links related to the show:
Upcoming Hypnosis & Hypnotherapy Certification Courses – Register Early for Substantial Discounts:

Get instant access
to 150+ of my hypnosis
training programs free!
Keep in touch and get THE latest insider info about this program:
Become a member of our Facebook page at www.Facebook.com/hypnosisetc! You'll get the "inside scoop" on different things from the show, and more!