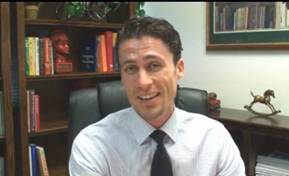 Pros & Cons of Conducting Hypnosis Sessions with Children
Here we go again with another fun, informative and controversial hypnosis training video on www.CalBanyan.com.
In this week's episode of Cal Banyan's Hypnosis Etc., Elronn and I discuss hypnosis with children. There are pro's and con's to working with children but if you have good training and know the laws in your area; you can make some very powerful changes.
Here are some of the topics we touch on:
Why should you consider working with children?

Who is qualified to work with kids?

Should parents sit in on the hypnosis sessions?

Is age regression and 5-PATH® appropriate when working with kids?

Should hypnotists report abuse?

And More

Hypnosis and Hypnotherapy for Children DVD Set
This DVD set is a really great start for those who are interested in working with children. There is a video of classroom instruction, scripts and recommended reading. It is great for 5-PATHers and non-5-PATHers alike.
Here are some more links related to the show:
Upcoming Hypnosis & Hypnotherapy Certification Courses – Register Early for Substantial Discounts:

Get instant access
to 150+ of my hypnosis
training programs free!
Keep in touch and get THE latest insider info about this program:
Become a member of our Facebook page at www.Facebook.com/hypnosisetc! You'll get the "inside scoop" on different things from the show, and more!