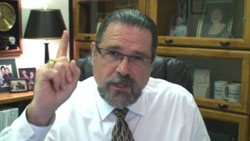 Practicing Hypnotherapy While Taking a Hypnosis Training Course, Good or Bad?
Happy Hypno-Friday, and of course that means that we have another free hypnosis training video here on www.CalBanyan.com. That's right, I said free! No fee, no opt-in required, no arm twisting, no loss of a limb or referral required. Just great free hypnosis training brought to you every Friday. Please tell your friends.
It's the return of Elronn in this week's episode of Cal Banyan's Hypnosis Etc. so we might as well start a little more controversy, or as Elronn says, "It's all about opening that 'can of worms'".
Join the discussion by leaving a comment below.
Here is what we discuss in this episode:
Should hypnosis instructors do demonstrations of therapeutic work live in class?

Should hypnosis schools have students practice therapeutic hypnosis on each other?

Would the student/client have lasting change if they were to have hypnotherapy in the classroom?

What are the ethical implications of someone who attends a course for training, not to work on their own issues?

And More
Here are some more links related to the show:
Upcoming Hypnosis & Hypnotherapy Certification Courses – Register Early for Substantial Discounts:

Get instant access
to 150+ of my hypnosis
training programs free!
Keep in touch and get THE latest insider info about this program:
Become a member of our Facebook page at www.Facebook.com/hypnosisetc! You'll get the "inside scoop" on different things from the show, and more!