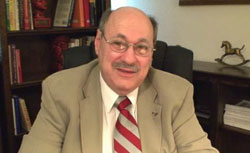 Larry Elman, Son of Dave Elman, Shares Insights about His Father's Approach to Hypnosis & Hypnotherapy – Part 2
It is Hypno-Friday! This week, we are back with Larry Elman, our very special guest on the Hypnosis, Etc. hypnosis training program for you on www.CalBanyan.com.
As you know, from Part 1, Larry Elman is none other than the son of Dave Elman.
As I told you in the previous episode, "Dave Elman has had a profound effect on the hypnosis profession because of his very powerful approach to doing hypnosis and hypnotherapy. Almost anyone who has been in the profession has heard about Dave Elman's classic book, Hypnotherapy, and heard about or used a version of the Elman Induction." I know that Dave Elman has had a profound effect on my work, and I believe that it can affect yours as well.
Now, Larry continues telling us all about his father, his father's approach to hypnotism, and other "insider" info that you won't get anywhere else. I appreciate very much that Larry was able to stay with us to do a longer episode than we did in Part 1. So you know that this hypnosis training video is packed with lots of hypnotherapy training.
One last very important thing, I worked with Larry to put together a very special package, including a training program that includes both the "pure" Elman approach and the "modern" approach that I use, which was based on Dave Elman's work. Exclusive Elman-Banyan Package
Revealing Questions Asked about Dave Elman & His Approach:
What are the "Three Credibilities" and why must hypnotists establish them?

Why is client praise effective, and why is the client always right?

What is Pin Point regression and is it different from Affect Bridge age regression?

Did Dave Elman prefer disassociated regression or revivification?

What did Dave Elman do before he started teaching hypnotherapy?

How did your mother help your father in the development of his approach to hypnosis?

How would Dave Elman feel about what is being done with his work today?

How would Dave Elman be doing things differently, if he were in the profession today?

Would Dave Elman approve of hypnotism being a separate and distinct profession as it is today?

What did Dave Elman think of past life regression?

What should the hypnotist's relationship with the medical profession be?

What is your stand and Dave Elman's stand on depth testing?
LIMITED TIME OFFER – I do not know how long I will be offering this NEW Elman-Banyan Hypnosis Training Package. Get this training program and receive HUGE BONUSES. How's that for a sweet deal?
This Is Absolutely the Most Authoritative Training Material on Pure Dave Elman Techniques
Offered for the First Time With Special Banyan Bonuses Making up A Professional Package Available No Where Else
Dave Elman, Showman, Businessman, Hypnotherapist and Teacher Changed Hypnotism and Hypnotherapy Forever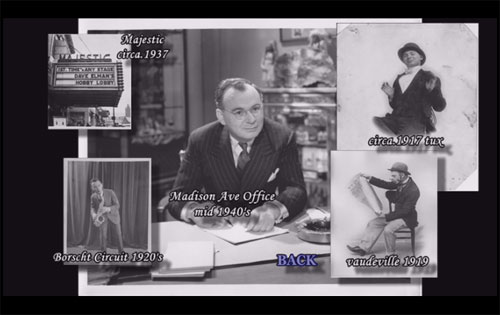 Click for Elman-Banyan Hypnosis Training Package Details
Dave Elman Best Practices Video Series (4 DVDs)

Dave Elman Induction (2 DVDs)

Dave Elman Book, Hypnotherapy

Valuable Banyan Bonuses!
Here are some more links related to the show:
Upcoming Hypnosis & Hypnotherapy Certification Courses:

Get instant access
to 150+ of my hypnosis
training programs free!
Keep in touch and get THE latest insider info about this program:
Become a member of our Facebook page at www.Facebook.com/hypnosisetc! You'll get the "inside scoop" on different things from the show, and more!