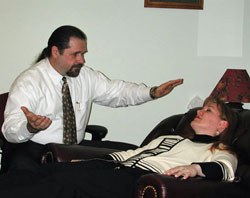 Some hypnotherapists boast that they never use hypnosis scripts. I rarely use them, but I have a few that I will still pull out from time to time.
AND certainly, hypnosis scripts are a very valuable asset to those who are just getting started in the profession.
With this in mind, I wanted to offer you a web page that has some free hypnosis scripts and some that if you like, you can purchase.
Check out these links:
Here is a link to a video I did a while back, that talks you through the use of a script I wrote a while ago that is almost universal.
I hope you like these. Leave a comment if you have any questions or want to leave some feedback.