DAVID QUIGLEY and the BANYAN HYPNOSIS CENTER PRESENTS
The Somatic Healing™ Program for Injury, Pain and Disease
When: Apr 2-3/11 9am to 6:30 pm
Click Here for more details about this amazing workshop!
Some of the technologies you will learn include:
The Golden Sun Process
Alchemical Healing
Hypnotic Movement
Access your Inner Healer
Color Healing
YOU DO NOT HAVE TO BE A HYPNOTIST OR HYPNOTHERAPIST TO BENEFIT FROM THIS WORKSHOP
Are you ready to experience the power of your inner mind helping you heal chronic pain, injury and illness as an adjunct to medical treatment?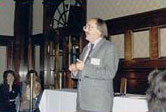 In this deeply experiential class, you will learn effective techniques to control & eliminate pain, and for recovering from illness and injury, that can be very effective in only a few minutes of practice every day.
This program is taught in hypnosis centers throughout the USA and around the world.
Click for main page with more details about this amazing workshop!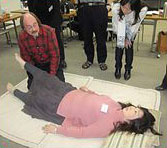 This unique experiential class will include an opportunity for every participant to experience a healing from David Quigley, the group and your Inner Healer.
Continuing Education Units are available for nurses, hypnotherapists, therapists, social workers, body workers and others.
TUITION: only $400 for both days
CERTIFICATION: add $25
When: Apr 2-3/11 9am to 6:30 pm
Location: Banyan Hypnosis Center
Address: 1431 Warner Ave. Suite E, Tustin, CA 92780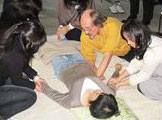 Registration/More Info:
Banyan Hypnosis Center
714-258-8380 or 800-965-3390
1431 Warner Ave, Ste E, Tustin CA
Email: Maureen@HypnosisCenter.com
For Additional Information about this course, contact David Quigley, Director, Alchemy Institute of Hypnosis, 567-A Summerfield Rd, Santa Rosa CA 95405, Alchemy Institute 800-950-4984
TUITION: only $400 for both days CERTIFICATION : add $25