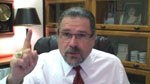 Controversial Hypnosis and Hypnotherapy Topics – Part 4
Happy Hypno Friday everyone! Welcome to another free hypnosis training video on www.CalBanyan.com.
In this weeks' episode of Cal Banyan's Hypnosis etc., Elronn and I wrap up our series of controversial topics (for now). Do you have an opinion on these topics? Leave a comment below and let us know what you think.
Here are some of the topics we discuss:
Should hypnotists do some pro bono work?

What are the pro's and con's of not charging for hypnosis sessions?

Should hypnotists work on friends and family?

And More.
Here are some more links related to the show:

Get instant access
to 150+ of my hypnosis
training programs free!
Keep in touch and get THE latest insider info about this program:
Become a member of our Facebook page at www.Facebook.com/hypnosisetc! You'll get the "inside scoop" on different things from the show, and more!
REMEMBER: National Guild of Hypnotist's Solid Gold Weekend is going to be in Anaheim California, February 26 and 27, 2011!

You can get more details at www.NGH.net (more info coming).
I am going to be presenting on the topic of mastering hypnotic age regression and hypnotherapy.
Use this link to register, https://www.ngh.net/forms/solidgold.aspx.