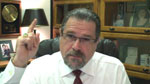 A Preview of Next Year's Podcasts and Tips for Having a Good Year
Happy Hypno-2011!! Here we go again with another free hypnosis training video on www.CalBanyan.com.
This is a special Cal only episode. I decided to give Elronn a break so I get you all to myself this week and I am going to do a lot with this opportunity to talk directly to you.
Since the New Year is upon us, I am going to give you some important information on how to make 2011 a very special year for you. I also wanted to let you know what I have planned for new episodes this year, so check it out and let me know what you think.
Here are some topics for episodes in the New Year:
Special Guests

More "Ten Keys" episodes

Controversial Topics

And More.
Here is what I have learned and I offer it to you:
You are everything you need to be successful.

You need not change anything about yourself to be loved.

And More.
Here is the picture of Kelsey and me on my Harley that I promised you in the video. It was taken Christmas Day as we headed off for a little quality time together.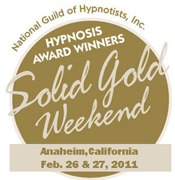 REMEMBER: National Guild of Hypnotist's Solid Gold Weekend is going to be in Anaheim California, February 26 and 27, 2011!
You can get more details at www.NGH.net (more info coming).
I am going to be presenting on the topic of mastering hypnotic age regression and hypnotherapy.
Use this link to register, https://www.ngh.net/forms/solidgold.aspx.
Here are some more links related to the show:

Get instant access
to 150+ of my hypnosis
training programs free!
Keep in touch and get THE latest insider info about this program: