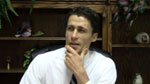 Tips for Taking Your Hypnosis Practice to the Next Level in 2011
Ho Ho Happy Hypno Holidays!! To celebrate, how about another free hypnosis training video here on www.CalBanyan.com.
In this episode of Cal Banyan's Hypnosis Etc., Elronn, Meredith and I give hypnotists tips for taking their hypnosis practice to the next level. We also have some advice for people that haven't started yet and are looking to get out there and start their hypnotherapy practice.
Here are some of our tips:
Here are some more links related to the show: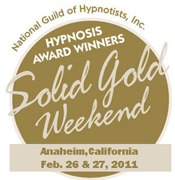 REMEMBER: National Guild of Hypnotist's Solid Gold Weekend is going to be in Anaheim California, February 26 and 27, 2011!
You can get more details at www.NGH.net (more info coming).
I am going to be presenting on the topic of mastering hypnotic age regression and hypnotherapy.
Use this link to register, https://www.ngh.net/forms/solidgold.aspx.

Get instant access
to 150+ of my hypnosis
training programs free!
Keep in touch and get THE latest insider info about this program:
More ways to keep in touch: