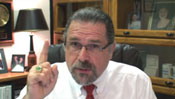 The Top 10 Podcasts from Episodes 99 to 199 – Part 2
It is still Hypno-Celebration time!!! That's right the 200th episode was so big and special, it had to be two episodes.
In this episode of Cal Banyan's Hypnosis Etc., we continue with our top Ten List. Remember to tell all your friends to go to www.CalBanyan.com and get in on the celebration and some special savings, extended!
SPECIAL NOTICE: I HAVE EXTENDED THE EXTRA SPECIAL SAVINGS… I am giving everyone 20% off of everything on www.Hypnosis.org. Just enter coupon code "Podcast200" during checkout.
The rest of our picks for the top episodes:
Cal's Picks:
Meredith's Picks:
Elronn's Picks:
We Also Have Some Honorable Mentions:
Cal's Picks:
Elronn's Picks:
Meredith's Picks:
Here is everyone's personal top ten that they picked:
Cal's Top Ten:
Elronn's Top Ten:
Here are some more links related to the show:

Get instant access
to 150+ of my hypnosis
training programs free!
Keep in touch and get THE latest insider info about this program:
More ways to keep in touch: