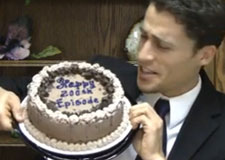 The Top 10 Podcasts from Episodes 99 to 199 – Part 1
It is Hypno-Celebration time!!! This is a very special milestone for Cal Banyan's Hypnosis Etc., it's the 200th episode! Tell all your friends to go to www.CalBanyan.com and get in on the celebration and some extra special savings!
To help celebrate the 200th episode, I have Elronn AND Meredith join me in this podcast. I needed help picking the top 10 episodes from episodes 100 to 199, that's a lot! So many that we didn't finish the list in this episode and we will have more for you next week.
THAT'S RIGHT EXTRA SPECIAL SAVINGS… As if that wasn't enough, I am giving everyone 20% off of anything on www.Hypnosis.org. Just enter coupon code "Podcast200" during checkout.
ONE LAST THING… Leave us a comment below to let us know what you think of us completing 200 podcasts!
Here are some milestones for us:
Our picks for the top episodes:
Cal's Picks:
Meredith's Picks:
Elronn's Picks: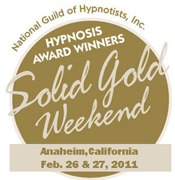 REMEMBER: National Guild of Hypnotist's Solid Gold Weekend is going to be in Anaheim California, February 26 and 27, 2011!
You can get more details at www.NGH.net (more info coming).
I am going to be presenting on the topic of mastering hypnotic age regression and hypnotherapy.
Use this link to register, https://www.ngh.net/forms/solidgold.aspx.
Here are some more links related to the show:

Get instant access
to 150+ of my hypnosis
training programs free!
Keep in touch and get THE latest insider info about this program:
More ways to keep in touch: