What is Savanna and the others smiling about? They just finished a Banyan Hypnosis Center hypnosis and hypnotherapy certification program.
Click on a photo below to hear what the really think of our program.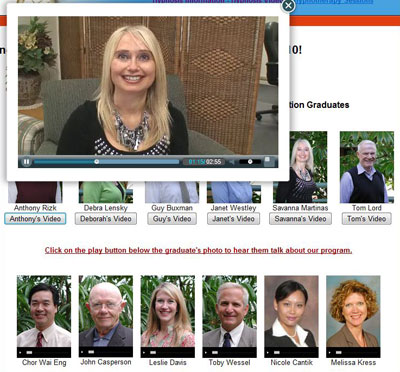 Leave a comment and ask any questions you might have OR if you are a grad, tell us what you really think of the program!
Then go check out my schedule of upcoming classes, and take advantage of our early registration discounts!
Happy Holidays!