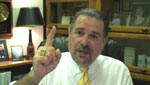 An In Depth Look at Forgiveness of Others Hypnosis or Hypnotherapy – Part 4
Happy Hypnosis Friday everybody! That means there is another very valuable, but free to you, hypnosis training video on www.CalBanyan.com.
In this episode of Cal Banyan's Hypnosis Etc., Meredith and I continue our series on FOO. You may want to watch Part 1, Part 2 and Part 3 if you haven't already.
Here are some of the advanced hypnotherapy tips in this episode: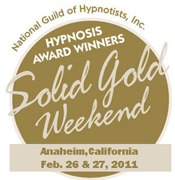 NEWS FLASH: National Guild of Hypnotist's Solid Gold Weekend is going to be in Anaheim California, February 26 and 27, 2011!
You can get more details at www.NGH.net (more info coming).
I am going to be presenting on the topic of mastering hypnotic age regression and hypnotherapy.
Use this link to register, https://www.ngh.net/forms/solidgold.aspx.
Here are some more links related to the show:

BOLSM Library Volume 1: Scrambled 5-PATH®
Must we always start with Phase I and dutifully move through the process to Phase IV or V?
When is it appropriate to just start off with AR? It is all explained in Volume 1 of the BOLSM Library, entitled "Scrambled 5-PATH®".

Get instant access
to 150+ of my hypnosis
training programs free!
Keep in touch and get THE latest insider info about this program:
More ways to keep in touch: