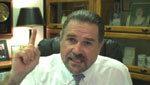 An In Depth Look at Forgiveness of Others Hypnosis or Hypnotherapy – Part 2
Happy Hypnosis Friday everyone and welcome to another free hypnosis training video on www.CalBanyan.com.
In this episode of Cal Banyan's Hypnosis Etc., Meredith and I continue with our series on FOO (Forgiveness Of Others). If you haven't watched Part 1 of the series, you should watch that episode now.
Meredith also warns all the hypnotists and hypnotherapists out there to be wary of a check fraud scheme. If something just doesn't seem right, it probably isn't!
Here is the FOO Question answered in this hypnotherapy training video:

Help your clients take back control of their life with this revolutionary new approach to self-understanding, self-healing and self-improvement. Visit www.TheSecretLanguageofFeelings.com.
Here are some more links related to the show:

Get instant access
to 150+ of my hypnosis
training programs free!
Keep in touch and get THE latest insider info about this program:
More ways to keep in touch: