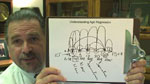 An In Depth Look at Forgiveness of Others Hypnosis or Hypnotherapy – Part 1
Welcome to this latest free hypnosis training video on www.CalBanyan.com. If you are new here, you have some work to do because we have over 150 free video and audio programs for you to watch or listen to. A new episode is added every week!
In this episode of Cal Banyan's Hypnosis Etc., Meredith and I start a series on FOO. FOO is an acronym for Forgiveness of Others. It is Phase III in the 5-PATH® process and it is a very important part of this advanced hypnosis and hypnotherapy system.
First, Meredith explains exactly what FOO is, and then answer a FOO question from Celeste! If you are not using a forgiveness process with your clients, then you are definitely going to learn a lot, and even if you are a seasoned 5-PATHer, you are still going to learn a thing or two, I guarantee it.
Here is the FOO Question: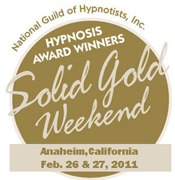 NEWS FLASH: National Guild of Hypnotist's Solid Gold Weekend is going to be in Anaheim California, February 26 and 27, 2011!
You can get more details at www.NGH.net (more info coming).
I am going to be presenting on the topic of mastering hypnotic age regression and hypnotherapy.
Use this link to register, https://www.ngh.net/forms/solidgold.aspx.
Leave a comment below and let me know if you are going.
Here are some more links related to the show:

Get instant access
to 150+ of my hypnosis
training programs free!
Keep in touch and get THE latest insider info about this program:
More ways to keep in touch: