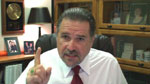 The Importance of Marketing and How to Select a Hypnosis Trainer or School
Happy hypnosis Friday everyone! Get ready for another free hypnosis training video here on www.CalBanyan.com.
In this week's episode of Cal Banyan's Hypnosis Etc., Elronn and I discuss why marketing yourself and services properly is crucial to the success of your hypnosis practice. We also provide you with some tips on selecting a hypnosis school for those of you who are considering entering the profession. Our tips will also benefit hypnotists already in the profession and looking to gain some advanced knowledge and techniques.
Here is some of what we discuss in this video:
Here are some links related to the show:

Get instant access
to 150+ of my hypnosis
training programs free!
Keep in touch and get THE latest insider info about this program:
More ways to keep in touch: