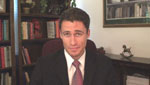 Tips for Being a Successful Hypnotist
Here we go again with another fun and very informative free hypnosis training video on www.CalBanyan.com. If you are looking to learn some advanced hypnosis techniques, then you are in the right place.
It's the return of Elronn in this week's episode of Cal Banyan's Hypnosis Etc., and he's back with tips, tricks and techniques of his own to make this hypnotherapy training program extra special. This episode is great for the hypnotist who is "stuck in a rut" or the hypnotherapist who may be losing a little confidence. We can help you with that!

5-PATH® 2.0 – Hypnosis Training DVD Set
Now you don't have to travel to learn these advanced techniques from this master training in their most up-to-date form! Optional certification available!
Here are some of the tips that we give in this episode:
Here are some IMPORTANT links related to the show:

Get instant access
to 150+ of my hypnosis
training programs free!
Keep in touch and get THE latest insider info about this program:
More ways to keep in touch: