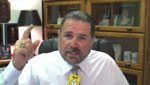 Hypnosis for Chronic Illnesses, Painful Age Regressions and More
Hello everybody and welcome to another free hypnosis training video on www.CalBanyan.com. We make Hypno-1%'ers here, the best of the best, so if you are serious about getting better at hypnosis and hypnotherapy, then you are in the right place.
In this episode of Cal Banyan's Hypnosis Etc., I answer more of your questions. That's right, this is another Cal only episode, but don't worry, next week (rumor has it) I'll have a co-host again. Who is it going to be? Place your bets!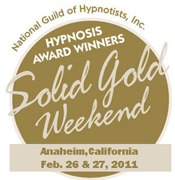 BIG NEWS FLASH: The National Guild of Hypnotist's Solid Gold Weekend is going to be in Anaheim California, February 26 and 27, 2011! You can get more details at www.NGH.net. I'll let you know more as soon as I do. Here is one insider tip… I am going to be presenting! Leave a comment below and let me know what you think I should talk about.
Join the hypnosis discussion groups I mentioned in this podcast!

Help your clients take back control of their life with this revolutionary new approach to self-understanding, self-healing and self-improvement. Visit www.TheSecretLanguageofFeelings.com.
Here are some of the topics in this episode:
Can hypnosis and hypnotherapy heal cancer and other chronic illnesses like heart disease?

How the diathesis stress hypothesis model explains healings occurring due to hypnosis and hypnotherapy!

How to handle painful hypnosis regressions?

Can you minimize the pain when re-living an ISE or SSE.

Take a look at the podcast Kelsey and I did.

And More!

Do you want to join the hypnosis profession or take your practice to the next level?
I have more courses scheduled for this year. You better hurry though, seating is limited and classes are filling up.
For the latest info. Call 469-969-2176 or 800-965-3390.
National Guild of Hypnotists Approved Hypnotherapy Certification – November 1-12, 2010 SAVE $250 with our early registration discount.

Week of Power Advanced Hypnosis & Hypnotherapy Certification Course – October 3-9, 2010 Get certified in 5-PATH® and 7th Path Self-Hypnosis, build your skills and confidence, and become a Hypno-1%'er™. SAVE $100 with our early registration discount.
Here are some links related to the show: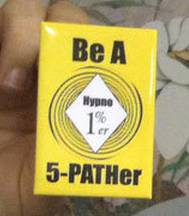 Go ahead and Leave your comments below. I dare ya!
Be a Hypno-1%'er™ and succeed when others fail.
Let's keep in touch!