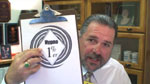 Tips for Using Self Hypnosis
Happy Hypnosis Friday everyone! Since its Friday, that must mean that I have another free hypnosis training video on www.CalBanyan.com.
This is another Cal only episode of Cal Banyan's Hypnosis Etc. and I hope you enjoy watching it as much as I enjoyed making it. In this weeks' episode I give some tips, tricks and techniques for hypnotists and hypnotherapists who want to use self-hypnosis.
I also mention the National Guild of Hypnotist's Solid Gold Weekend coming up. This year its in Anaheim California! You can get more details at www.NGH.net.
I have developed system of self hypnosis called 7th Path Self-Hypnosis®. This is a mind, body, spirit approach to self hypnosis. You can find out more information on 7th Path™ at www.7thPathSelfHypnosis.com.
Here are some of the tips from this episode:

Do you want to join the hypnosis profession or take your practice to the next level?
I have more courses scheduled for this year. You better hurry though, seating is limited and classes are filling up.
For the latest info. Call 469-969-2176 or 800-965-3390.
National Guild of Hypnotists Approved Hypnotherapy Certification – November 1-12, 2010 SAVE $250 with our early registration discount.

Week of Power Advanced Hypnosis & Hypnotherapy Certification Course – October 3-9, 2010 Get certified in 5-PATH® and 7th Path Self-Hypnosis, build your skills and confidence, and become a Hypno-1%'er™. SAVE $100 with our early registration discount.
Here are some links related to the show: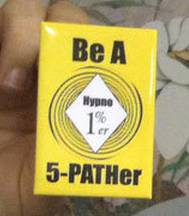 Go ahead and Leave your comments below. I dare ya!
Be a Hypno-1%'er™ and succeed when others fail.
Let's keep in touch!