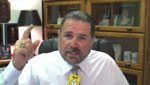 The Do's and Don'ts During the Pre-Hypnosis Interview
Here we go again with another free hypnosis training video on www.CalBanyan.com. You won't find more free hypnosis information anywhere else.
This episode is a special Cal only edition. I decided to give everyone else a break, so you are stuck with me!
Did you know that the National guild of Hypnotists convention starts today and runs through Sunday? If you are there, come say hello! Also the NGH Solid Gold weekend is coming up soon; I will see you there too.
In this weeks' hypnosis training video, I give you so important tips for your pre-hypnosis interview with your hypnosis or hypnotherapy client.
One last thing before we get on with the training video, remember to become a VIP member like I tell you about in the video! Get instant easy access to all our videos.
Here are some of the tips from this episode:
Don't let the obvious fool you.

The importance of listening actively.

Teach your clients self hypnosis.

Don't try to be a counselor.

Don't diagnose problems.

Don't tell your clients what you are going to do.

And More!
Here is the graduation picture of last NGH Hypnotherapy Certification class and some of the feedback.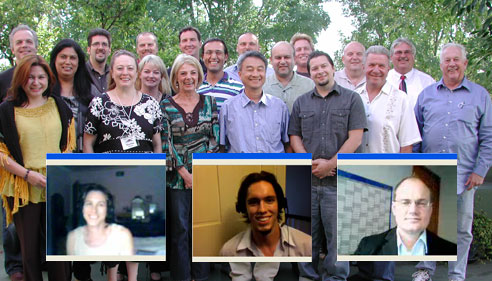 "Thank You!!! Just what I needed and much more than expected!!! The 10 day 5-PATH® and 7th Path© certification course was extremely thorough, well developed, and transformational. As an on-line student, the classroom learning experience was interactive and informative. I am ready to go! Thanks Cal and the whole gang at the Banyan Hypnosis Center." Kristine Fulmer Blue Bell, Pennsylvania Online Student
"Cal is a pro, this is not his hobby. This is a real world training center. After ten days of training I have a solid foundation and the ability to start seeing clients. I'm happy with my choice and proud to say I got my start from the Banyan Hypnosis Center. This course was way more than I expected. I can not imagine a hypnosis teacher better than Cal, I value my time and money. This course was time and money well spent." Jeff Wiencek Corona, California
"I am inspired after your course and thank my Delta for putting me on this Path! This is an awesome course, professionalism presented with humor and which makes all that our class learned so much fun. I look forward to putting this knowledge to work in the near future. Thank you, Cal, Maureen, Elronn, Danny and Taylor!" Lori Rodriguez Mission Viejo, California

You can read all the graduate's feedback on HypnosisCenter.com/Graduates.htm. Thanks for that wonder feedback graduates! Did you notice that next to Kristine's name is says, "Online Student"? That's right; she took the class live online. If you want to find out more about our live hypnosis training online, then you should visit http://www.hypnosiscenter.com/learn-hypnosis-online.htm.
Here are some links related to the show: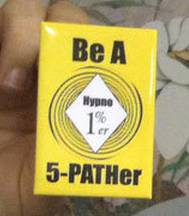 Go ahead and Leave your comments below. I dare ya!
Be a Hypno-1%'er™ and succeed when others fail.
Let's keep in touch!