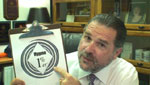 Suggestibility Before and After the Hypnosis Session and More
Happy hypnosis Friday to everyone! Here is a new free hypnosis training video on CalBanyan.com for all of you to watch so you can become a Hypno-1%er™ the best of the best in the profession.
In this episode of Cal Banyan's Hypnosis Etc., Elronn and I discuss the power of suggestion… before and after the hypnosis session!
SPECIAL NOTICE… Next 3 hypnosis training episodes will give you an inside scoop on how we have booked millions of dollars worth of appointments and seats in classes.
In the mean time, enjoy this video in which Elronn and I share with you some very useful information about suggestibility before and after the hypnosis session.
Here are some of the tips covered in this episode:
How to increase suggestibility through hopefulness and more.

Building confidence and expectations in the pre hypnosis interview.

Success is contagious and your client can catch it from you!

Shift the beliefs of your client before they are in hypnosis.

Using post-hypnotic suggestion to reinforce the work done in a session.

And More.

Do you want to join the hypnosis profession or take your practice to the next level?
I have more courses scheduled for this year. You better hurry though, seating is limited and classes are filling up.
For the latest info. Call 469-969-2176 or 800-965-3390.
National Guild of Hypnotists Approved Hypnotherapy Certification – November 1-12, 2010 SAVE $250 with our early registration discount.

Week of Power Advanced Hypnosis & Hypnotherapy Certification Course – October 3-9, 2010 Get certified in 5-PATH® and 7th Path Self-Hypnosis, build your skills and confidence, and become a Hypno-1%'er™. SAVE $100 with our early registration discount.
Here are some links related to the show:
Go ahead and Leave your comments below. I dare ya!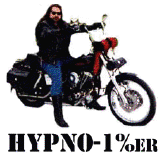 Be a Hypno-1%'er™ and succeed when others fail.
Let's keep in touch!