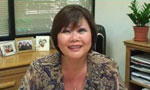 How the Banyan Hypnosis Center Booked Millions of Dollars in Hypnotherapy Sessions and Classes Part 1
How would you like to learn how we have booked (literally) millions of dollars worth of hypnosis and hypnotherapy appointments? Now you are going to learn just that in this Hypnosis, Etc. hypnotherapy business training video program on www.CalBanyan.com! And as always, this is free hypnosis training online.
Maureen Banyan, our General Manager, is going to tell you how she has either booked those sessions herself or trained employees at our center to book those sessions.
So watch, as Elronn interviews her and gets all of this VALUABLE information out of her and makes it available to you!
You are going to be absolutely amazed at what you are going to learn and the success it will bring you. Just think, if we can give this much away for free, imagine how much you get when you actually take one of our classes!
Here are some of the hypnotherapy practice building topics and solutions covered in this hypnosis training video:
What is the most important thing to keep in mind when someone calls for information about hypnosis sessions?

How you can take control of the conversation by asking this important question.

How to handle callers who are price sensitive and shopping around.

How to ethically get the caller to want to work with you and no one else.

How to build value in the caller's mind so that they will be happy to pay your fee.

How to answer the questions "How much?" and "How many sessions?"

How to answer questions like, "What is your success rate?" and "Are you licensed?"

How to answer questions like, "How does this work?" and "Does it really work?"

How to respond to clients who ask, "Can I just try one session?"

Do you want to join the hypnosis profession or take your practice to the next level?
I have more courses scheduled for this year. You better hurry though, seating is limited and classes are filling up.
For the latest info. Call 469-969-2176 or 800-965-3390.
National Guild of Hypnotists Approved Hypnotherapy Certification – November 1-12, 2010 SAVE $250 with our early registration discount.

Week of Power Advanced Hypnosis & Hypnotherapy Certification Course – October 3-9, 2010 Get certified in 5-PATH® and 7th Path Self-Hypnosis, build your skills and confidence, and become a Hypno-1%'er™. SAVE $100 with our early registration discount.
Here are some links related to the show:
Go ahead and Leave your comments below. I dare ya!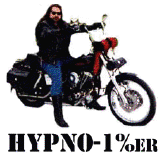 Be a Hypno-1%'er™ and succeed when others fail.
Let's keep in touch!