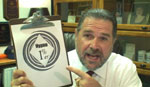 Working with Difficult Clients and Clients Who Wants to Run Your Hypnotherapy Sessions
Welcome to another free hypnosis training video on www.CalBanyan.com. Nowhere else will you find so much free hypnosis information on video or audio online.
This weeks' episode of Cal Banyan's Hypnosis Etc. with Elronn Ferguson, is centered around working with those clients who may be a little more difficult. Elronn and I give you some insider tips, tricks and techniques for working with clients who aren't "blow downs".
Here are some of the tips in this episode:
The value of media exposure for the hypnosis profession.

The importance of a good pre-talk and pre-hypnosis interview, especially when working with more difficult clients.

How to determine if your client is ready to be hypnotized.

What you can do if your client is not yet ready to be hypnotized (after giving them a great pre-talk).

What you can do when your client has her mind made up as to the cause of the problem. (Hint, don't believe them! Don't be fooled by the obvious.)

Why you should have a "Fan Page" on facebook. Become a fan of the show, www.facebook.com/hypnosisetc (and get the "inside scoop" on the shows).

Does NLP, EFT and other tools blend into 5-PATH® Advanced Hypnosis?

And More!
Here are some links related to the show:
Go ahead and Leave your comments below. I dare ya!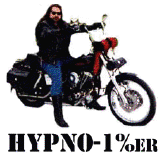 Be a Hypno-1%'er™ and succeed when others fail.
Let's keep in touch!