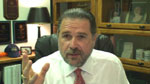 Working with Mental Health Issues and More
Happy hypnosis Friday to everyone! And, Happy 4th of July, Independence Day (on Sunday)!
As you know by now, you can't have hypnosis Friday without another free hypnosis training video here on www.CalBanyan.com.
In this weeks' episode of Cal Banyan's Hypnosis Etc., Elronn and I answer some more of your questions. If you have a question for the show, leave a comment below or post your question in the Ask Cal group on OurHypnoSpace.com.
On with the show!
Here is some of what is covered in this episode:
Can a hypnotist work with a client when the client "hears voices"?

Taking a client through traumatic events during age regression; should it be done in the associated or disassociated state?

Why is revivification of an event during an age regression preferred over simple memory or hypnotic hypermnesia?

How age regression was used in the "olden days" for working with shell shock and/or post traumatic stress disorder.

Recommended reading, The Secret Language of Feelings: A Rational Approach to Emotional Mastery.

Recommended website with audio programs to help you understand emotions and how they are related to perceptions, thoughts, etc., www.TheSecretLanguageOfFeelings.com.

And more!
Workshops by Cal at the NGH Convention (www.NGH.net for signup info.):
FREE 1 Hour Seminar – Mastering Age Regression by Mastering the Initial Sensitizing Event

2 Hour Workshop – The Mind-Body-Spirit Journey of 7th Path Self-Hypnosis® Begins – Receive the First Two Recognitions of Love & Renewal

7 Day Certification Course – The "Week of Power" Advanced Hypnotherapy Certification Course with 5-PATH® and 7th Path Self-Hypnosis® Official Info. Call for more info. 469-969-2176 or 800-965-3390.
Here are some links related to the show:
Go ahead and Leave your comments below. I dare ya!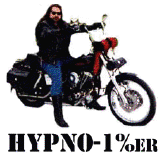 Be a Hypno-1%'er™ and succeed when others fail.
Let's keep in touch!