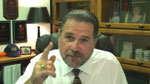 Hypnosis on TV, In the Movies and In the Media, Good or Bad?
Welcome to another free hypnosis training video on www.Calbanyan.com. If you can find more free hypnosis information somewhere else, let me know about it!
In this episode of Cal Banyan's Hypnosis Etc., Elronn joins me to discuss how hypnosis is portrayed in the media, movies and on television. One of the biggest hurdles we face in our profession is the misinformation of the masses about hypnosis and hypnotherapy. Elronn and I discuss some of the fears that our clients have due to popular movies or TV shows and how to overcome its negative effects.
Workshops by Cal at the NGH Convention (www.NGH.net for signup info.):
FREE 1 Hour Seminar – Mastering Age Regression by Mastering the Initial Sensitizing Event

2 Hour Workshop – The Mind-Body-Spirit Journey of 7th Path Self-Hypnosis® Begins – Receive the First Two Recognitions of Love & Renewal

7 Day Certification Course – The "Week of Power" Advanced Hypnotherapy Certification Course with 5-PATH® and 7th Path Self-Hypnosis® Official Info. Call for more info. 469-969-2176 or 800-965-3390.
Some Topics Covered in This Hypnosis Training Video:
Welcome a new hypnotist in the profession… Mel Gibson?

If the hypnotist dies while a client is in hypnosis, is the client now stuck in hypnosis (from a movie)?

Should you monitor the heart rate of a client while in hypnosis (from a movie)?

And More!

Take a look at the clips on my Instant and Rapid Inductions DVD set on YouTube. Take a look at those comments and you will see that there are a lot of misconceptions about hypnosis.
If you want to learn all of my Instant Inductions you should get the Instant and Rapid Inductions for the Professional DVD set on hypnosis.org
Here are some links related to the show:
Go ahead and Leave your comments below. I dare ya!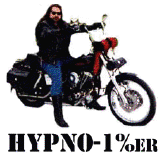 Be a Hypno-1%'er™ and succeed when others fail.
Let's keep in touch!