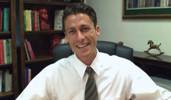 Elronn Shares How He Benefits as a Hypnotherapist by Experiencing Hypnosis Sessions Himself – Part IV
It's another "Hypnosis Friday" so I'm posting a new free hypnosis training video right here on www.CalBanyan.com.
This is the final part in our four part series where Elronn discusses the insights and benefits he received from being on the other side of 5-PATH® hypnotherapy. I really want to thank Elronn for sharing his experience with everyone. I think it is a gracious gift he has given to the hypnosis community and I hope everyone really appreciates what Elronn has done for us.
Free, Learn to Hypnotize video… Make sure you go to www.Hypnosis.ORG and watch my short video at the top of the page and I'll tell you how to get my "Learn to Hypnotize" video and some more cool hypnosis stuff including the Beginners Guide to Hypnosis, ebook – all for FREE.
And, now on with the show…
Here are more insights covered in this episode of Hypnosis, Etc.:
The importance of getting the client to express their anger in its entirety.

To take the extra time to make sure the client has forgiven the offender entirely.

Building the case while the anger is being expressed.

How important it is to be with your client 100%.

And more.

Hours & Hours of Banyan Hypnosis Training on CDs. We have gathered up the first 150 episodes of fun, interesting and informative hypnosis training and put them in a series of 6 volumes. Each volume contains 25 episodes and is contained in 10-12 CDs!
Here are some links related to the show:
Do us a favor, Leave your comments below. We love your feedback, questions and comments.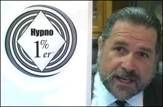 Be a Hypno-1%'er™
and succeed when others fail.
Let's keep in touch!