I am declaring every Friday from now on, Hypnosis Friday… To celebrate our newly declared, "Hypnosis Friday", I'm posting the latest free hypnosis training video for you right here on www.CalBanyan.com.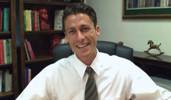 Elronn Shares How He Benefits as a Hypnotherapist by Experiencing Hypnosis Sessions Himself – Part II
This is Part II in this very special free hypnosis training series. Once again, Elronn is going to take the lead. As you may remember from last episode, Elronn is discussing what it's like to be on the other side of 5-PATH® hypnotherapy. Elronn shares what he learned by going into the "big chair" as the client, and tells you how it made him a better hypnotherapist.
Before we get started, I want to mention that if you can act right now, you can save big on the upcoming July, 2010 NGH Approved Banyan Hypnosis/Hypnotherapy Certification Course at our center in Tustin, CA (offsite, online seats also available). Act now and save $100.00 off the tuition off this hypnosis certification course! Hurry, it looks like this course held in Tustin, California is going to fill up. The last course did. There's only 5 seats left!

Remember to click "Be VIP Member" & get a special link to get easy access to the 100+ hypnosis training videos posted on this site. You'll also get free article notification, and much more. It is all FREE.
Free, Learn to Hypnotize video… Make sure you go to www.Hypnosis.ORG and watch my short video at the top of the page and I'll tell you how to get my "Learn to Hypnotize" video and some more cool hypnosis stuff including the Beginners Guide to Hypnosis, ebook – all for FREE.
And now, on with the show…
Here are more insights covered in this episode of Hypnosis, Etc.
Why it is so important to go through each step of the hypnotherapy process thoroughly and relentlessly.

How it is so useful to have the client check his or her internal state to check on their progress.

How important it is to be able to switch between the directive and permissive approach during the hypnotherapy session.

How effective it is to let the client know that "I can't do this for you" and placing the responsibility for success on the client.

How focusing on both the internal emotion and feeling (sensations) in the body can create a stronger bridge when doing a regression rendering better results.

How important it is to know the "Fab Five" questions that need to be asked during the age regression.

How important it is to know what thoughts provoke each different emotion.

How important it is to encourage your clients to express their emotions, and to create a safe environment for them to do that.
Here are some links related to the show:
So we hope you enjoy this episode and I hope you will tell your hypno-buddies to visit the site. Remember, this is the second episode in a four part series. To watch the first in this series, you can click here. Keep checking back and see what Elronn will share next.
Leave your comments below. We love your feedback, questions and comments.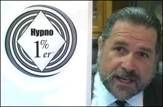 Be a Hypno-1%'er™ and succeed when others fail.
Let's keep in touch!