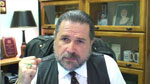 Health Care Reform and More about Age Progression Work
It's FRIDAY! And, of course that means we have another free hypnosis training video for you on www.CalBanyan.com.
In this episode of Cal Banyan's Hypnosis Etc., Meredith and I continue our discussion on FRE (Future Re-Enforcing Event's). Just in case you don't remember, FRE is used during Age Progression in a hypnosis or hypnotherapy session.
It looks like all of the available seats for my Advanced Hypnosis Training Course in May are taken but that's okay because I still have online seats available. Hurry before they are taken too! My next Week of Power Advanced Hypnosis/Hypnotherapy Certification will be available in August at the NGH convention. For more information go to www.NGH.net. See you in class!
Here is some of what we discuss in this episode:
Will the health care reform act have an impact on hypnosis and hypnotherapy session?

My thought on the American Medical Association's interest of the hypnosis professions.

How vague or how specific should a hypnotist get during an Age Progressions session?

And More!
Live courses: Complete course schedule here.

NGH Approved Banyan Hypnosis/Hypnotherapy Certification Super Course.
Hypnosis Certification Distance Learning Course.
Big News: New Easy Payment Plan for Live Classes – Details Here!
Links related to the show:
Let's keep in touch! We can connect in these ways…
Follow me on twitter! www.Twitter.com/calbanyan
Become a member of our facebook page at www.Facebook.com/hypnosisetc!
Friend me on Google Buzz, www.google.com/profiles/calbanyan.
Hypnosis pros network, www.ourhypnospace.com/calbanyan.