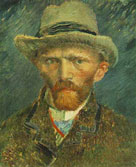 "Hypnotizing" Van Gogh, a Pseudo Case History Part 5
Another free hypnotherapy training video on www.Calbanyan.com must mean its Friday. 🙂
In this episode of Cal Banyan's Hypnosis etc., we continue our amazing series entitled "Hypnotizing Van Gogh, a Pseudo Case History". We really are giving a huge amount of training away for free in this series. Elronn even suggests that we can certify people after they watch this series. We go into great detail and give tips on doing great hypnotherapy work in this series but not enough to get you certified, well at least not enough to become a 1%er.
If you are interested in hypnotherapy training and certification then please check out my hypnosis certification course schedule on Hypnosis.ORG.
Okay now on with the free hypnosis training video!
Elronn and I recap what we have done in Vincent's previous "sessions" then we discuss the following:
We segue into Phase IV: Forgiveness of Self (FOS) with Vincent.

I give an insider tip for people doing this type of age regression work.

How does Forgiveness of Self (FOS) relate to Age Regression (AR).

What two emotions are prevalent during the Forgiveness of Self (FOS) process?

Has Van Gogh's "mistake making" part been misnamed?

Why would Elronn use the "carpenter patter" and the "body guard" scripts?

And even more!
Links related to the show: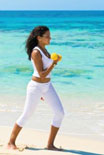 Get Fit and Make More Money… by joining me on my "Secret Project" and work with me to increase both your health and wealth. Since I've been doing my secret program my energy has quadrupled, I feel younger and I even completed a 109 mile bike ride! Hint… You can learn how to add a product line to your hypnosis practice and make more money by helping your clients in an even bigger way than using hypnosis by itself.
Email me now at CalBanyan@HypnosisCenter.com. You must live in the USA, Canada, Puerto Rico, Australia, New Zealand, Hong Kong or Taiwan in order to participate, coming to Malaysia soon! I want to work with you!
That is it for this week. Thank you all for viewing this hypnosis training podcast. Remember to leave your comments below. We love your feedback, questions and comments.