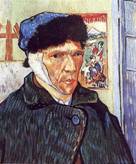 "Hypnotizing" Van Gogh, a Pseudo Case History Part 2
It's another Friday here in Southern California so that means another free hypnosis training video on www.CalBanyan.com.
Elronn and I continue with part 2 of our series entitled Hypnotizing Van Gogh, a Pseudo Case History. This is a fun way we can explain the 5-PATH® process to everyone without any confidentiality problems.
Weekly Special: One last thing before I let you go to the video… Due to popular demand we are extending our Fall Hypnosis Sale on the Banyan Hypnosis Mall. So you have another week where you can save 20% off your entire order when you use this coupon code at checkout, "fallspecial".
After a quick recap of the previous episode, we go further in to Phase II of 5-PATH® with Vincent.
Why would Van Gogh have been easily hypnotized?

How did Elronn segue into Age Regression?

What is the SPE (Symptom Producing Event)?

What was the first SSE (Subsequent Sensitizing Event)?

What is the ISE (Initial Sensitizing Event)?
Here are some important links related to this episode and announcements: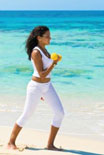 Get Fit and Make More Money… by joining me on my "Secret Project". Since I've been doing my secret program my energy has quadrupled. Hint… You can learn how to add a product line to your hypnosis practice and make more money by helping your clients in an even bigger way than using hypnosis by itself.
Email me now at CalBanyan@HypnosisCenter.com. You must live in the USA, Canada, Puerto Rico, Australia, New Zealand, Hong Kong or Taiwan in order to participate, coming to Malaysia soon! I want to work with you!
That is it for this week. Thank you all for viewing this hypnosis training podcast video. Remember to leave your comments below. We love your feedback, questions and comments.