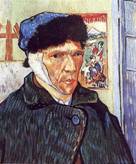 "Hypnotizing" Van Gogh, a Pseudo Case History Part 1
Free hypnosis training videos and Fridays just seem to go together on www.CalBanyan.com.
Here, we are like clockwork, another Friday and we have another entertaining and informative hypnosis training video for you all. This is a special hypnosis training podcast video because today we start a new series.
This new hypnosis training series is all about what we would do if Vincent Van Gogh walked into our offices and wanted some hypnosis sessions!
As you will immediately notice, this time Elronn Ferguson will be my co-host, and just in case you are wondering, Meredith will be back with us. She is just getting some time off while Elronn helps me out. We will just have to see how it goes in the future, if you like Elronn enough we'll have him back alternating with Meredith to give you all a bit more variety, and give them more time to run their busy hypnosis practices.
"Hypnotizing" Van Gogh, a Pseudo Case History Process In Action
Our intent for this hypnosis training program is to use this "dead celeb" to show you how we would take someone though a hypnotherapy process. As we do this, Elronn will take the lead and I'll be adding things as we move through the process.
At this point, we expect that it will take about 6 episodes to take you all through the whole hypnosis process. As we do this, we will delve into and expose more of the 5-PATH® that we have ever done in the past in these videos. Even Elronn was surprised at how much I decided to give away during this series about how to do hypnosis and hypnotherapy. So, keep checking back, this is going to be one for the record books!
Weekly Special: One last thing before I let you go to the video… This week we are extending our Fall Hypnosis Sale on the Banyan Hypnosis Mall. This week you can save 20% off your entire order when you use this coupon code at checkout, "fallspecial".
Elronn starts off by giving a brief overview of 5-PATH® and what he plans to do with this client.
Here's what we do in Phase I with Mr. Vincent Van Gogh. This is the "PTC" or preparation, testing and convincing phase:
First contact and first impressions of the client.

Hypnosis pre-talk discussion. And, why we don't use the hypnosis pre-talk video with Van Gogh.

Pre-hypnosis interview, finding out his presenting complaint and special issues. His hypnotherapist teaches him, The Secret Language of Feelings.

Selecting an appropriate and effective hypnotic induction for the client. His therapist chooses the Elman-Banyan Rapid Hypnotic Induction.

Then covert testing is done for the deep level of hypnosis called somnambulism is done, and after that overt testing is done to convince him that he is hypnotized.

We discuss when the hypnotherapist should simply complete the session with direct suggestion, or move on into Phase II (hypnotic age regression) in this session.

A brief discussion about how we prepare the client for upcoming sessions through the use of post-hypnotic suggestion, such as one for instant re-induction of hypnosis in the next session.
Here are some important links related to this episode and announcements:
Visit Elronn Ferguson's website for hypnosis in Orange County CA at http://www.orange-county-hypnosis.com.

I have a hypnosis training class in Malaysia coming up in January 2010. Sign up before November 27th to receive $500 off!

For more hypnosis training information, please visit Hypnosiscenter.com.

Get insider information and show your support by becoming a fan of the show on Facebook.com/hypnosisetc.

If you need up to the hour hypnosis updates, then you should follow me on twitter at Twitter.com/CalBanyan.

If you are unable to travel to take any of my hypnotherapy training courses in person, we have a new Hypnosis Training Distance Learning Course for you!

Read Elronn's latest hypnosis article in the E-Zine on Hypnosis.ORG.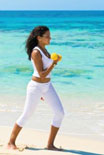 Get Fit and Make More Money… by joining me on my "Secret Project" and work with me to increase both your health and wealth. Since I've been doing my secret program my energy has quadrupled, I feel younger and I even completed a 109 mile bike ride! Hint… You can learn how to add a product line to your hypnosis practice and make more money by helping your clients in an even bigger way than using hypnosis by itself.
Email me now at CalBanyan@HypnosisCenter.com. You must live in the USA, Canada, Puerto Rico, Australia, New Zealand, Hong Kong or Taiwan in order to participate, coming to Malaysia soon! I want to work with you!
That is it for this week. Thank you all for viewing this hypnosis training podcast video. Remember to leave your comments below. We love your feedback, questions and comments.