An Interview With Elronn Ferguson, Hypnotherapist at the Banyan Hypnosis Center
Here we go again with another free hypnosis training video on calbanyan.com. In this episode of Cal Banyan's Hypnosis, Etc,. I have a very special guest. I am proud to present an interview with one of our hypnotherapists at the Banyan Hypnosis Center, Elronn Ferguson. Elronn is an accomplished hypnotherapist who has seen many clients at our hypnosis center here in Orange County California.
I really enjoyed this interview and I think Elronn did too 🙂 but don't take my word for it, see for yourself.
So everyone can get to know Elronn a little better, here are some of the questions that asked him:
Tell us about your background in hypnosis and hypnotherapy.

What helped you decide to get into hypnosis?

What type of hypnosis training have you had?

How did 5-PATH affect your hypnosis practice?

Do you specialize in any specific issues?

Do you have an interesting client story you can share?

Do you teach hypnosis certification courses or self-hypnosis classes?

What do you see as the future of hypnosis?

And more!
Here are some important links related to this episode:
Check out my "Week of Power" advanced hypnosis/hypnotherapy training course.

I have a hypnosis training class in Malaysia coming up in January 2010. Sign up before November 27th to receive $500 off!

For more hypnosis training information please visit Hypnosiscenter.com

Get insider information and show your support by becoming a fan of the show on Facebook.com/hypnosisetc.

If you need up to the hour hypnosis updates then you should follow me on twitter at Twitter.com/CalBanyan.

If you are unable to travel to take any of my hypnotherapy training courses in person, we have a new Hypnosis Training Distance Learning Course for you!

Read Elronn's latest hypnosis article in the E-Zine on Hypnosis.ORG.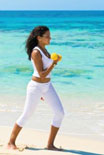 Get Fit and Make More Money… by joining me on my "Secret Project" and work with me to increase both your health and wealth. Since I've been doing my secret program my energy has quadrupled, I feel younger and I even completed a 109 mile bike ride!
Email me now at CalBanyan@HypnosisCenter.com. You must live in the USA, Canada, Puerto Rico, Australia, New Zealand, Hong Kong or Taiwan in order to participate. I want to work with you!
Once again, that is it for this week. Thank you all for viewing this hypnosis training podcast video. Remember to leave your comments below. We love your feedback, questions and comments.