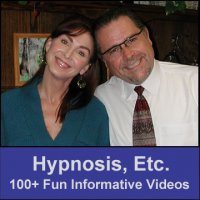 Hypnosis for Diabetes?
Hypnosis training, that is what we do, and we love it! Do you have a question or suggestion for a topic that we can cover in an upcoming hypnosis training podcast? Leave us a comment below and we will do our best to cover it.
Yes, it's Friday and that means that you get another episode of hypnosis and hypnotherapy training. Each week we provide you with more free hypnosis training on "Cal Banyan's Hypnosis, Etc."

Did you know that we have over 100 free hypnosis training video podcasts here for you? To get instant access to each and every one in an easy to access format, make sure you become a VIP Member! You will also get our newsletter with free hypnosis articles, and much more.
We talk about my 100 mile ride in this program (which I had not yet done). Just so you know that it went really well! We missed a couple of turns and it turned out to be a little bit bigger ride for us since Memo and I wound up going 109 miles! That's cool with us, we just look at those extra miles as a bonus! Thanks Memo for riding with me on the Amtrak Century Ride to San Diego!
Did you know that we have a "Fan Page" on facebook? Well we do, and I want to thank everyone who has stopped by the page and "fanned" us there. On that page we will post on the inside stuff related to this program and the hypnosis profession. Just go to www.facebook.com/hypnosisetc, and check it out.

On a different topic entirely, I want to send out our thanks to Kristine, our "virtual assistant" in the Philippines. If you are interested in getting your own SEO specialist or Web Designer in the Philippines like we did, click here. We are awfully glad that we did and you will be amazed at the value. AND, as a special note, we are all very thankful that she is safe after her country was hit by such terrible storms. We hope that all of our viewers will pray and send out healing vibes for the wonderful hardworking people of this beautiful country.
In this Hypnosis Training Program, We Answer Another One of Your Questions:
Links to Resources Mentioned in This Hypnosis Training Program:
Meredith's Official Hypnosis & Hypnotherapy Website is, www.YourPathHypnosis.com.
Cal's Websites & Contact Information:

Get Hypno-1%er Professional Hypnosis/Hypnotherapy Certification Training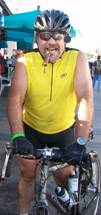 Make More Money and Get Fit… by joining me on my "Secret Project" and work with me to increase both your health and wealth. Since I've been doing my secret program my energy has quadrupled, and I even finished a 109 mile bike ride!
I've also helped hypnotists and non-hypnotists alike to add thousands to their income by getting on my "secret project" team.
I'll call you and "spill the beans" letting you in on the whole thing at no cost to you. Email me now at CalBanyan@HypnosisCenter.com. You must live in the USA, Canada, Puerto Rico, Australia, New Zealand, Hong Kong or Taiwan in order to participate. Our "Secret Project" team has now grown to over 900 people, and so now we are limiting it to only 5 new partners per month.
CHECK BACK NEXT WEEK because we begin a new series, led by Meredith on using hypnosis to help people with a variety of eating disorders.
That is it for this week. Thank you all for viewing this hypnosis training podcast video. Please pass it along to your friends and colleagues! Leave us a comment below just to let us know you are alive!