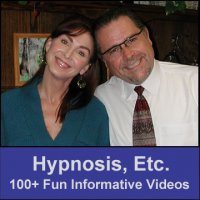 Hypnosis for Forgiving a Deceased Father When Anger and Guilt Are Denied by the Client
It's another Friday in sunny California and it is hot! I mean really hot; the high today is going to be nearly 90 degrees!
Well that won't stop us, it's Friday and that means we have a new hypnosis training video podcast for you to watch (or listen to if you prefer) on "Cal Banyan's Hypnosis, Etc."
Remember to become a VIP Member of this website. There are lots of benefits, including special discounts to members, articles and instant access to 100+ hypnosis training videos. That is like the greatest deal in the whole world of hypnotism!
SPECIAL NOTICE: Keep checking back to www.CalBanyan.com – I have a major announcement coming up! I'll announce it in a just a few days, (or it could take as long as a couple of weeks). It is so exciting!
In this Hypnosis Training Episode:
Question: What if the ISE appears to be when the client's father died in his home and he felt like he let his father down, then in the hypnotherapy process he denied having any emotions about it?

Question: How should the forgiveness work be done, or should it be done? There seems to be both guilt and anger issues which are both being denied.

Question: After doing the work of having my client forgive his father (FOO) I wondered if I should have done a separate session for forgiveness of self (FOS).

Question: Should I have gotten permission to do the forgiveness work on his father before the hypnosis session began?

Link to article on the Ten Keys to Forgiveness.

Link to training on The Secret Language of Feelings.
Meredith's Website is, www.YourPathHypnosis.com.
Cal's Websites & Contact Information:

Get Hypno-1%er Professional Hypnosis/Hypnotherapy Certification Training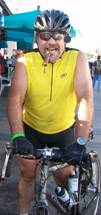 Make More Money and Get Fit… by joining me on my "Secret Project" and work with me to increase both your health and wealth. Since I've been doing my secret program my energy has quadrupled, and I even finished a 109 mile bike ride!
I've also helped hypnotists and non-hypnotists alike to add thousands to their income by getting on my "secret project" team.
I'll call you and "spill the beans" letting you in on the whole thing at no cost to you. Email me now at CalBanyan@HypnosisCenter.com. You must live in the USA, Canada, Puerto Rico, Australia, New Zealand, Hong Kong or Taiwan in order to participate. Our "Secret Project" team has now grown to over 900 people, and so now we are limiting it to only 5 new partners per month.
That is it for this week. Thank you all for viewing this hypnosis training podcast video. Please pass it along to your friends and colleagues! Leave us a comment below just to let us know you are alive!