I want to make a quick announcement about an upcoming hypnosis training video series which I think is going to be both fun and educational!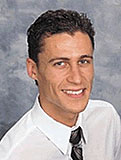 I just made a deal to shoot some videos with Elronn Ferguson, CH next week to be published on www.CalBanyan.com for the Hypnosis, Etc. program.
Elronn and I are going to pick a famous person (alive or dead, real or fictional) and use that celebrity to talk about how doing a series of hypnosis sessions would look like (at least for that person, and the best we could estimate).
We want your help! We want your ideas. Think about it this way, if you knew you could help that person, what famous person – dead or alive – real or fictional, would you like to have them walk through your office door wanting sessions (provided it was safe to be alone with that person). However, in this fantasy hypnosis session, you are going to turn that person over to Elronn and I.
Here is a list of some of the people who have been suggested so far (can you add to this list?):