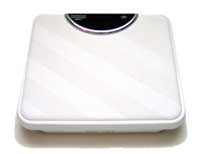 January 4th is almost here and that can only mean two things: World Hypnotism Day is only a couple of days a way, and my personal weight loss program is about to begin!
I have to admit, I'm kind of excited about the whole thing. During these last couple of months I have been enjoying lots of great foods, first in Singapore and then I had all of those wonderful holiday goodies, and as a result I have gained a lot of weight! And, I have to say that it is really uncomfortable to have my weight up this high. The good in all of this is that it means I am really looking forward to dropping all these unwanted pounds!
For those of you who will be following along with my progress as I get into tip-top condition for this next NGH Convention I thought I would reveal my plan. And, perhaps this information will be helpful to those who have decided to make the same commitment for this year.
1. Taking Responsibility – I am the only one responsible for my health and success. I am the one who is responsible for eating and exercising in a way that will make me successful.
2. Being Prepared – Since eating and exercising right requires that I have the ability to eat right every day, and exercise every day, then I need to have the proper foods and equipment available for me to be successful.
3. Eating for Healthy Weight Loss – I need to have a plan on how I will eat so that I don't have to make it up as I go along. I will eat small and healthy portions of lean meats, fruits and vegetables, supplemented by vitamin tablets.
4. Exercising Every Day – Exercising every day will be an important part of my healthy weight loss plan. But because I could over do it, or do too little to get the kind of results that I want. I will vary my exercise program, with some days having light exercise and other days having more vigorous exercise. I will be walking, riding my recumbent trike and my new TRIKKE (a really wierd but fun contraption).
5. Drinking Water for Healthy Weight Loss – I will drink a minimum of 100 ounces of water each day. I can drink more water of course, but this is more water than I am drinking now, and I know that committing to drinking at least this minimum amount will be healthy and assist in the natural detox that goes along with a good weight loss program.
6. Doing 7th Path Self-Hypnosis® – Twice a day I will continue to motivate myself for success using 7th Path Self-Hypnosis®. This will be the major hypnotic component of the program because it removes the cause of emotional eating while enabling me to program myself for success.
7. Monitoring My Internal Speech – I will monitor my internal dialog to become aware of any internal statements or beliefs that may interfere with my success, and replace them with more positive internal statements. I will use a number of ways to do this including replacing negative thinking with Recognitions from 7th Path Self-Hypnosis® system, and The Secret Language of Feelings.
8. Using The Secret Language of Feelings – I will ensure that I am not mistaking emotional conditions for cues to eat. For example, I will check before I eat to make sure that I am experiencing physical hunger rather than an emotion such as simply being tired, bored, or stressed, which in the past has lead me to eat when I was not hungry. You can learn more about this in my book, The Secret Language of Feelings.
9. Being Persistent and Adjusting As Needed – Of course life has it's surprises, and unexpected challenges can come up, and I can learn a thing or two along the way as well. I will remain flexible and persistent as I move toward the goal remember that the goal of achieving optimum health will not change, but as new information and circumstances come the plan may change.
Well there you go; that is my plan. I look forward to reading your comments about what I am doing, and I especially like reading that others have been inspired to join me in this commitment to be in tip-top shape for this year's NGH Convention. So, please live your comments by clicking on the link below. See you at the convention!