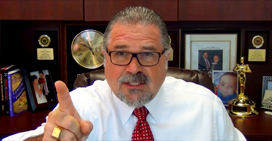 Cal Gives You A Marketing Technique You Can Use Now
This Highly Effective Marketing Technique Is Free & Can Be Used Everyday
This Is Actually A Fun Way To Get New Clients!
Hello Hypnotists!
In this free hypnosis business training video, I'm going to let you in on one of my TOP client getting techniques. This hypnotherapy business building technique is fun to do and always free. I reveal it all in this video here on www.CalBanyan.com.
But First – I want to see you in Class – Get 5-PATH® Certified!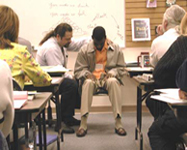 Early Registration Discounts Available!
My next certification course is in January, 2016!
YES, you MAY be able to take this course live online!
BIG HYPNOSIS NEWS – THIS JAN. 2016 CLASS WILL BE THE FIRST EVER TO LEARN THE NEW "5-PATH® RAPID INDUCTION"! This new very short professional induction reliably takes clients into somnambulism and covertly tests them for that level. Be in on the first class to learn this new induction!
Remember to become a VIP Member (it's free) and get instant access to all of the Hypnosis, Etc. hypnotherapy training videos.
AND now … back to our free hypnosis training video for this week…
THANK YOU Hollywood and others who have given us a great gift!

Movies, TV shows, books and so on sometimes include hypnosis in the story and when they do, it is done in a way that piques people's curiosity about hypnosis and hypnotherapy (even though what they portray may be inaccurate). In this new hypnosis training video, I'm going to show you how to use the public's interest in hypnosis to generate interest in making appointments with you. I will actually share with you how I get people to come up to me and ask me what I do, and if I can help them and their family members.
Be A Client Magnet!
Everyone is curious about hypnosis!
Few have actually met a professional hypnotist.
Ask people what they do & they will ask you!
Have a ready response that will start a conversation…
How to make others ask you, "Can you help me?"
How to turn their question into an appointment – anywhere!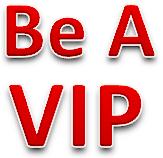 Remember to subscribe to these videos and you get instant access to all our other videos. Get your VIP Subscription for FREE

Also, "Like" us on facebook at www.facebook.com/hypnosisetc and get in on the conversation! Thanks!
Enjoy this video and pass it on!
Cal
Here Is a Link To the Hypnosis Zazzle Store I Mention




Promote Yourself! Click To See All Items
Get more, get connected and spread the word!

Do you "like" our videos? "Fan" us on our Facebook page at www.Facebook.com/hypnosisetc. Get in on the conversation and we place more "hypno-gold" there on a regular basis. Share us with your hypno-friends! Thanks!

Become a member of www.OurHypnoSpace.com! It's free and fun professional networking! Use the "Ask Cal" Group on www.OurHypnospace.com to ask questions and suggest topic ideas for the Hypnosis, Etc. show!

FREE INSTANT ACCESS TO ALL OUR HYPNOSIS, ETC. VIDEOS Get a super easy linked list of all Hypnosis, Etc. training videos! VIP Membership is free – Click Now!