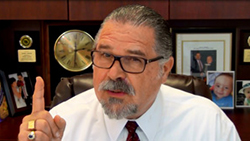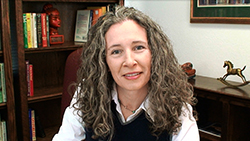 Erika Says That We Need to Talk about THE OTHER "F" Word!
Integrating This Approach Makes Session More Enjoyable
This "F" Word Builds Rapport, Hope and More
Hello Hypnotists!
In this free hypnosis business training video, Erika says to Cal there is a time and a place for using the "F" word. No, not what you are thinking, not that word, we are talking about FUN! I reveal how fun can definitely make your sessions more effective in this video here on www.CalBanyan.com.
But First – I want to see you in Class – Get 5-PATH® Certified!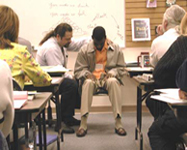 YES, you MAY be able to take this course live online!
BIG HYPNOSIS NEWS – THIS JAN. 2016 CLASS WILL BE THE FIRST EVER TO LEARN THE NEW 5-PATH® RAPID INDUCTION! This new very short professional induction reliably takes clients into somnambulism and covertly tests them for that level. Be in on the first class to learn this new induction!
Remember to become a VIP Member (it's free) and get instant access to all of the Hypnosis, Etc. hypnotherapy training videos.
AND Now Back to THE OTHER "F" Word… FUN Can Really Energize Your Sessions BUT…
Yes! Fun energizes your session and much more when done right. If you don't strike that balance between lighthearted fun and professionalism you can hurt your sessions.
Here are some major points to consider on how fun can add to your sessions!
Must be professional as you have a bit of fun
This does not mean that you tell jokes!
Doing this right, fun puts clients at ease and adds joy!
Humor, done right shows confidence on your part
Fun and joy integrated into sessions increases hopefulness
Important Insider News and Announcements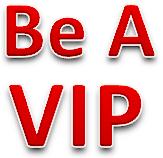 Remember to subscribe to these videos and you get instant access to all our other videos. Get your VIP Subscription for FREE


Join us at the National Guild of Hypnotists Solid Gold Weekend February 27 – 28, 2016 in Las Vegas, Nevada.. Here is a link to the info.
Also, "Like" us on facebook at www.facebook.com/hypnosisetc and get in on the conversation! Thanks!
Enjoy this video and pass it on!
Cal
Get more, get connected and spread the word!

Do you "like" our videos? "Fan" us on our Facebook page at www.Facebook.com/hypnosisetc. Get in on the conversation and we place more "hypno-gold" there on a regular basis. Share us with your hypno-friends! Thanks!

Become a member of www.OurHypnoSpace.com! It's free and fun professional networking! Use the "Ask Cal" Group on www.OurHypnospace.com to ask questions and suggest topic ideas for the Hypnosis, Etc. show!

FREE INSTANT ACCESS TO ALL OUR HYPNOSIS, ETC. VIDEOS Get a super easy linked list of all Hypnosis, Etc. training videos! VIP Membership is free – Click Now!